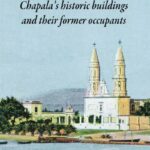 We are delighted to announce the publication of
If Walls Could Talk: Chapala's historic buildings and their former occupants
Lake Chapala played an important role in the history of tourism in North America and has grown into one of the world's premier retirement destinations. Yet, the details of how and why this transformation occurred have never been adequately reconstructed.
Sombrero Books is reader-supported. Purchases made via links on our site may, at no cost to you, earn us an affiliate commission.
Learn more.
At Lake Chapala, this book is now available at Villas QQ in Chapala, and at Diane Pearl, Mi México and Hotel La Nueva Posada in Ajijic.
The book is based on more than two decades of research by author Tony Burton. Join the author as he explores the history of the town's formative years and shares the remarkable and revealing stories of its many historic buildings and their former residents.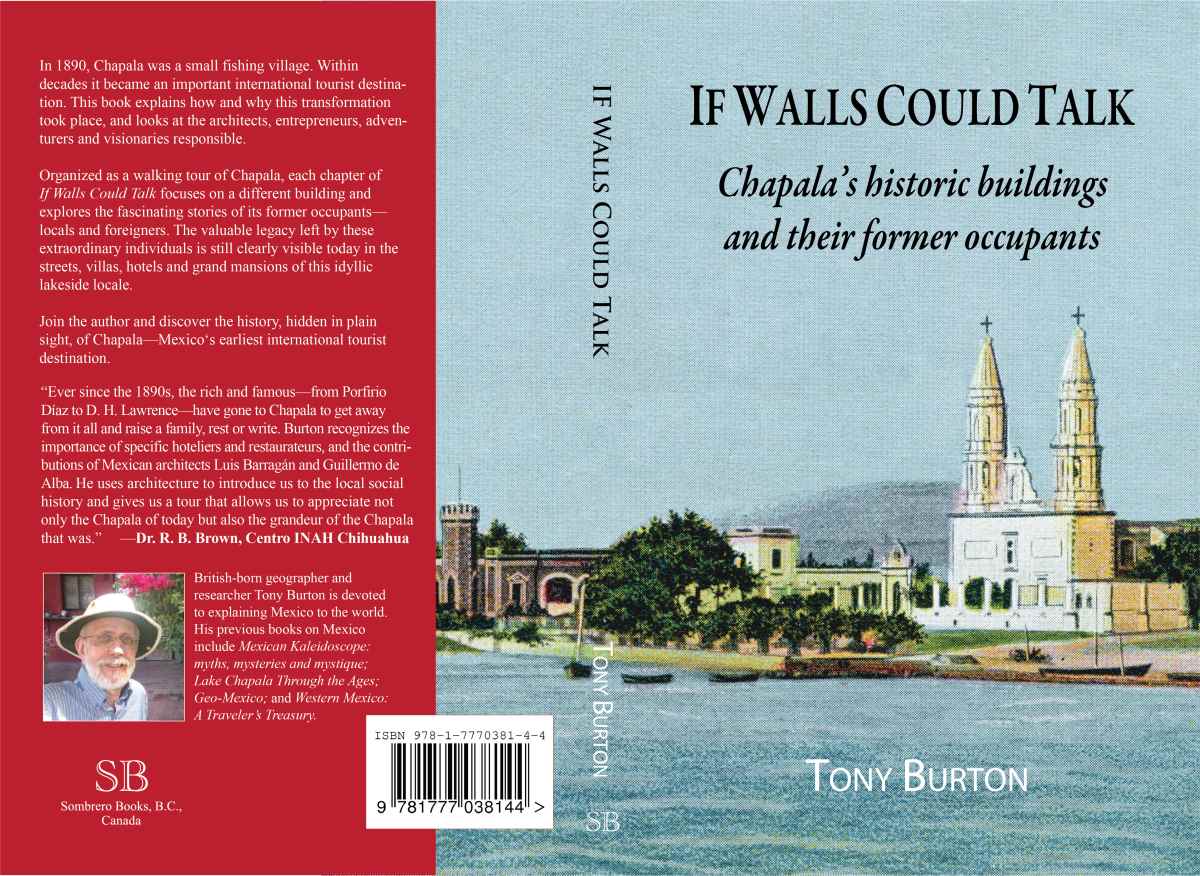 The cover shows central Chapala at the start of the twentieth century. The turreted tower on the left is part of the Villa Ana Victoria. The illustration is a photograph by Winfield Scott that was colorized and published in about 1905 by Jakob Granat, a Mexico City-based postcard publisher.
In 1890, Chapala was a small fishing village. Within decades it became an important international tourist destination. This book explains how and why this transformation took place, and looks at the architects, entrepreneurs, adventurers and visionaries responsible.
Organized as a walking tour of Chapala, each of the 42 chapters of If Walls Could Talk focuses on a different building and explores the fascinating stories of its former occupants—locals and foreigners. The valuable legacy left by these extraordinary individuals is still clearly visible today in the streets, villas, hotels and grand mansions of this idyllic lakeside locale.
Join the author and discover the history, hidden in plain sight, of Chapala—Mexico's earliest international tourist destination.
After reading an advance copy, historian Dr. R. B. Brown (Centro INAH Chihuahua) commented that,
"Ever since the 1890s, the rich and famous—from Porfirio Diaz to D. H. Lawrence—have gone to Chapala to get away from it all and raise a family, rest or write. Burton recognizes the importance of specific hoteliers and restaurateurs and the contributions of Mexican architects Luis Barragán and Guillermo de Alba. He uses architecture to introduce us to the local social history and gives us a tour that allows us to appreciate not only the Chapala of today but also the grandeur of the Chapala that was."
The book includes more than 40 vintage photographs and four original maps showing how Chapala's street plan has changed over the years. The text is supported by a bibliography, index and detailed reference notes.
If Walls Could Talk: Chapala's historic buildings and their former occupants is available worldwide via Amazon:
Buy your copy TODAY!