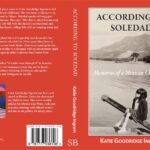 We are delighted to announce the publication of According to Soledad: memories of a Mexican childhood, a creative non-fiction work by Katie Goodridge Ingram.
Advance readers have described this book as a literary equivalent of the award-winning movie Roma (2018), written and directed by Alfonso Cuarón. However, whereas Roma was set in 1970-1971, According to Soledad is set earlier, in 1947-1952.
Sombrero Books is reader-supported. Purchases made via links on our site may, at no cost to you, earn us an affiliate commission.
Learn more.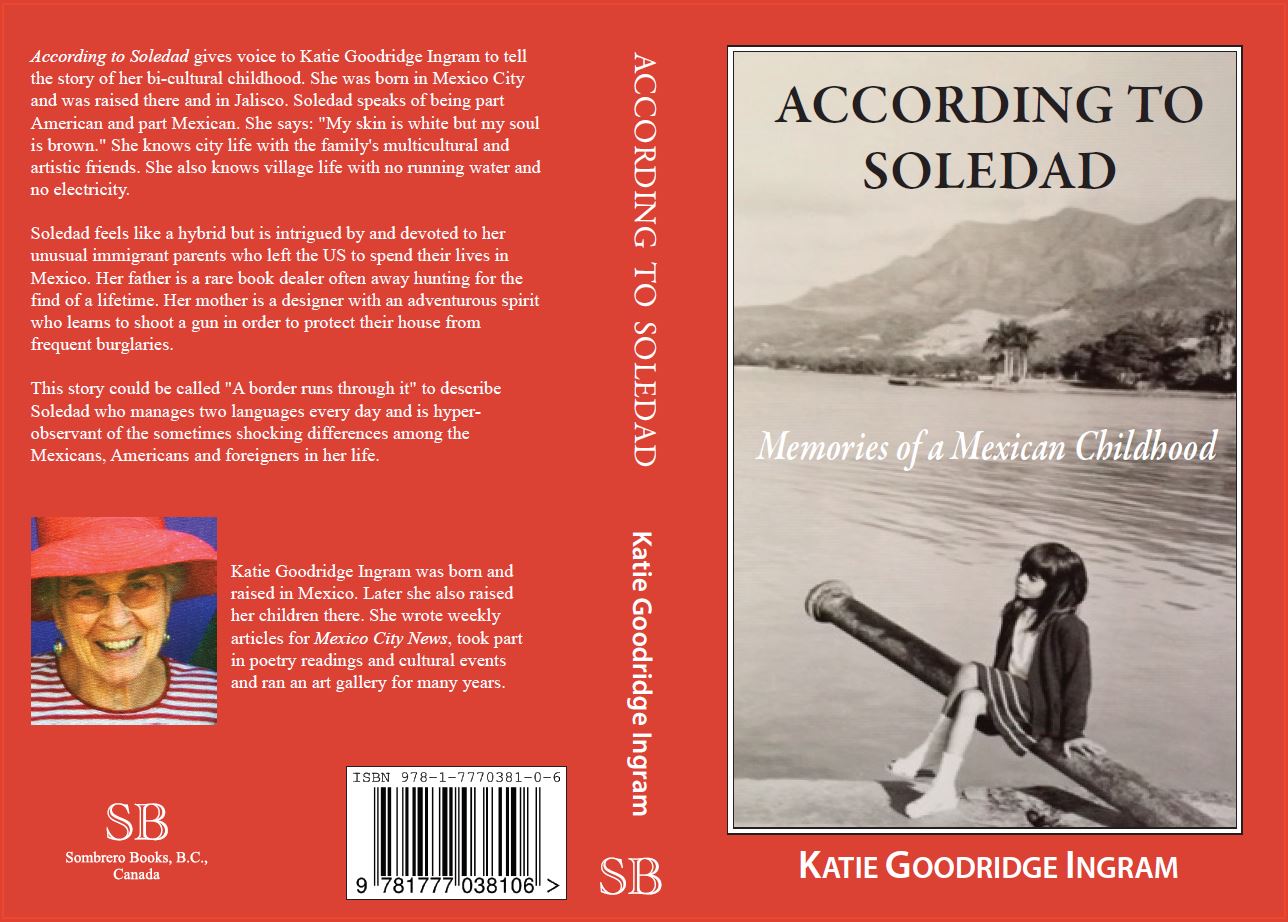 In According to Soledad, Katie Goodridge Ingram delves into her bi-cultural childhood. She was born in Mexico City and was raised there and in Jalisco. Soledad speaks of being part American and part Mexican. She says: "My skin is white but my soul is brown." She knows city life with the family's multicultural and artistic friends. She also knows village life with no running water and no electricity.
Soledad feels like a hybrid but is intrigued by and devoted to her unusual immigrant parents who left the US to spend their lives in Mexico. Her father is a rare book dealer often away hunting for the find of a lifetime. Her mother is a designer with an adventurous spirit who learns to shoot a gun in order to protect their house from frequent burglaries.
This memoir could be called "A border runs through it" to describe Soledad as she manages two languages every day and is hyper-observant of the sometimes shocking differences among the Mexicans, Americans and foreigners in her life.
Katie Goodridge Ingram was born and raised in Mexico and lived there for many years, first in Mexico City and then in Ajijic, a village and artist colony on the shores of Lake Chapala in Jalisco.
She wrote her first story when she was nine and has continued to write ever since. Much of her writing is influenced by the fact that, as a child of immigrants to Mexico, she felt neither completely Mexican nor fully foreign.
In regular articles for Mexico City News she followed two of her many interests: art and the cultural variety of people and villages in the Lake Chapala area. In her gallery she exhibited the works of resident artists, of visitors to the area and of newly discovered talent. When her children were small she co-founded a bilingual school with other parents. Her children are also bilingual and multi-cultural.
Her poetry and short stories have appeared in a variety of anthologies, most recently in SOLO NOVO: Psalms of Cinder and Silt. She is currently working on a novel set in the state of Michoacán.