Sombrero Books is pleased to announce that the Kindle ebook version of Mexican Kaleidoscope: myths, mysteries and mystique has just been released [Click the link to purchase]. The print edition will follow shortly, with an official book launch event in late November, in Ajijic, Jalisco, Mexico. Full details for the book launch in Ajijic will be given here as soon as they are confirmed.
Sombrero Books is reader-supported. Purchases made via links on our site may, at no cost to you, earn us an affiliate commission.
Learn more.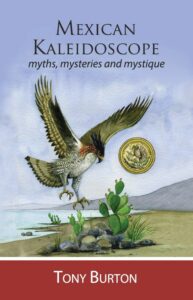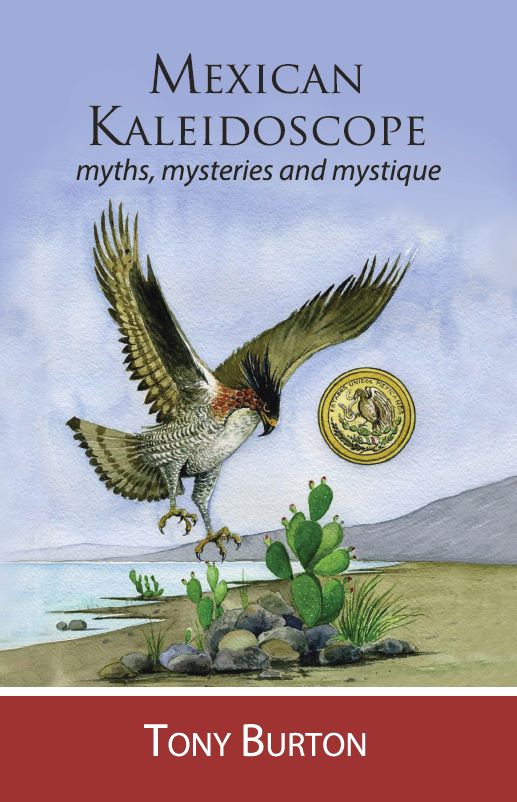 In this new book, author Tony Burton delves into Mexico's colorful history and culture. He focuses on a fascinating selection of events, discoveries, individuals and intrigues to explore some of the reasons why Mexico has become such an extraordinarily diverse and interesting nation.
The 30 short chapters of Mexican Kaleidoscope span the centuries, from long before the Spanish conquest to the modern day. The topics considered range from the mysteries of Mexican food, Aztec farming and Mayan pyramids to mythical cities, aerial warfare, art, music, local sayings and the true origins of Mexico's national symbols. Along the way, we encounter many unusual, strange, revealing and wonderful facts about Mexico.
Mexican Kaleidoscope unravels some of the many forces that have helped shape Mexico's history and culture and helps us understand the appeal and mystique of this engaging country.
The text is enhanced by charming original illustrations by Ajijic artist Enrique Velázquez. This book includes a bibliography. The print version includes a full index.
Dr. Michael Hogan, the best-selling author of The Irish Soldiers of Mexico and the recently released Abraham Lincoln and Mexico, was gracious enough to read an advance copy and commented as follows:
"In this lively interweaving of history, cuisine, culture, tradition and superstition, Tony Burton brings the reader refreshing and often startling insights into the forces that shaped Mexican culture. There is something for everyone in this eclectic collection. Burton's style is friendly and hospitable to the homebody as well as enlightening to the veteran traveler. It is a book so generous-spirited and worldly-wise that it would make a suitable gift for the novice flying to Mexico for vacation, while at the same time being a cherished companion for the expat already comfortably at home there."

Mexconnect publisher David McLaughlin, who also read an advance copy, writes that:
"Once again, Tony Burton has melded his incredible knowledge of Mexico into a masterful and very entertaining collection of perspectives into Mexico. Mexican Kaleidoscope is exactly what this book is: multiple views into the colorful and dramatic story of Mexico throughout its history."
We hope you will enjoy this book as much as these advance reviewers did!