We are delighted to announce the publication of Lake Chapala: a postcard history.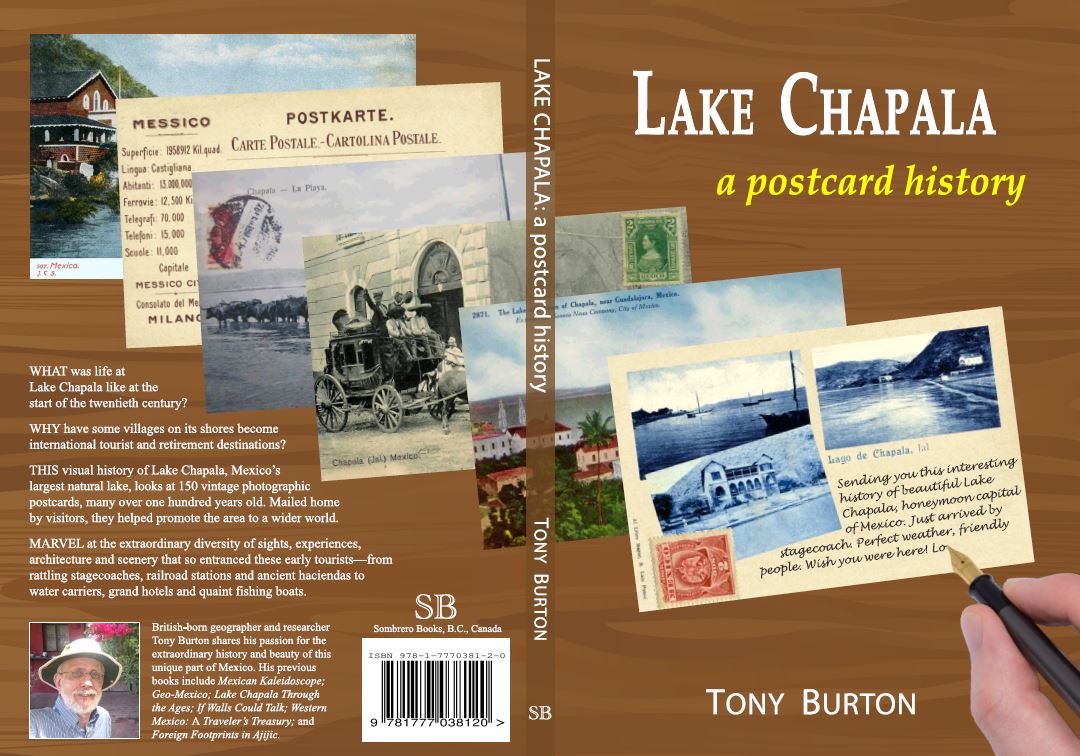 What was life at Lake Chapala like at the start of the twentieth century? Why and how did some villages on its shores become premier international tourist and retirement destinations?
This ground-breaking visual history of Lake Chapala, Mexico's largest natural lake, answers these and other questions by looking at more than 150 vintage photographic postcards of the area, many more than a century old. Mailed home by visitors, these postcards helped promote the area to a wider world.
Chapter Titles
Wish you were here: picture postcards in Mexico
By boat, stagecoach and train
Chapala at the end of the nineteenth century
The south shore of the lake: Tizapán el Alto and La Palma
Chapala 1900-1920: The golden age of tourism
East end: Ocotlán and Hotel Ribera Castellanos
Chapala 1920-1940: opportunities and challenges
Fishing and environmental change
Chapala 1940–1960: Tourism and Redevelopment
Ajijic: favored by foreigners
The west end of the lake: Jocotepec and Roca Azul
Marvel at the extraordinary diversity of sights, cultural experiences, architecture and scenery that so entranced these early tourists—from rattling stagecoaches, railroad stations and quaint fishing boats to religious festivals, ancient haciendas, grand hotels and fine private villas.
Join the author as he shares his passion for the extraordinary history and beauty of this unique part of Mexico. As in his previous books about the area, decades of in-depth research shed new light on the remarkable history of the villages around Lake Chapala, revealing just how much they have changed over the years.