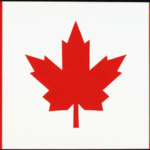 Canada celebrates its 150th birthday this year. In honor of Canada Day, here is a list of those Canadian artists and authors who have connections to Lake Chapala and who have already been profiled on this blog. Enjoy!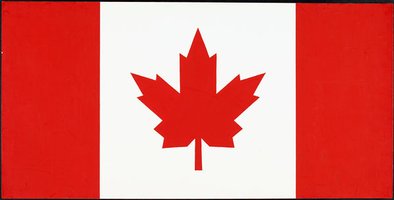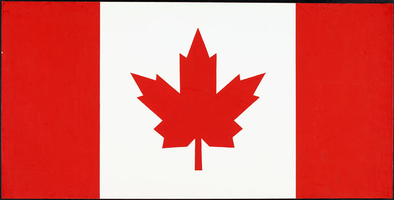 Henry Sandham (1842-1910), a well-known Canadian illustrator of the time, illustrated Charles Embree's historical novel, A Dream of a Throne, the Story of a Mexican Revolt (1900), the earliest English-language novel set at Lake Chapala. Embree, who published several novels and numerous short stories, was a genuine Mexicophile if ever there was one, but died in his early thirties.
Canadian artist Clarence Ainslie Loomis painted Ajijic in the early 1990s. I would love to learn more about this elusive character whose paintings are very distinctive.
Loomis was following in the footsteps, so to speak, of Canadian artist Eunice Hunt and her husband Paul Huf who spent many years working in Ajijic in the 1960s and 1970s. The couple married in Ajijic and their two sons were both born in Mexico. The family subsequently moved to Paul's native Germany to continue their artistic careers.
In the 1950s, a young Canadian woman, Dorothy Whelan, became the partner of artist and photographer Ernest Alexander (1921-1974) who ran the  Scorpion Club in Ajijic. "Alex" led an extraordinary life but things spiraled out of control after the couple left Ajijic and moved to San Francisco.
Several Canadian poets have been inspired by Lake Chapala. For example, Earle Birney visited Ajijic in the 1950s and Canadian performance poet Canadian performance poet Leanne Averbach visited the lake many years later. Al Purdy first visited Chapala on a quest to explore the haunts of D. H. Lawrence (1885-1930) and later produced a limited edition book based on his trip. [Lawrence wrote his novel "The Plumed Serpent" while staying in Chapala om 1923.]
Canadian historian and non-fiction writer Ross Parmenter (1912-1999) only ever spent a few days at Lake Chapala, in 1946, but has left us detailed descriptions of the local villages and of what life was like at the time.
The enigmatic Maxwell Desmond Poyntz, who was born in British Columbia on 4 January 1918 and died in Canada, at the age of 81, on 29 November 1999, is known to have visited Jocotepec while working on a "proposed trilogy". It is unclear if he ever finished this magnum opus; there is no record of its publication.
The famous Canadian playwright and novelist George Ryga (1932-1987) had a holiday home in San Antonio Tlayacapan for many years in the 1970s and 1980s and frequently visited and wrote while staying there. Several literary friends and relatives of Ryga also visited or used his holiday home. They include Ryga's daughter Tanya (a drama teacher) and her husband Larry Reece, a musician, artist and drama professor; Brian Paisley, and the multi-talented Ken Smedley and his wife, the actress, artist and model, Dorian Smedley-Kohl. Ken and Dorian Smedley were instrumental in mounting the first (and only) Ajijic Fringe Theatre – "El Fringe" – in 1988.
We plan to add profiles of many more Canadian artists and authors associated with Lake Chapala in coming months.
Sombrero Books welcomes comments, corrections or additional material related to any of the writers and artists featured in our series of mini-bios. Please use the comments feature at the bottom of individual posts, or email us.