Exploring Yucatan: A Traveler's Anthology, selected and edited by Richard D. Perry (Espadaña Press, 2001).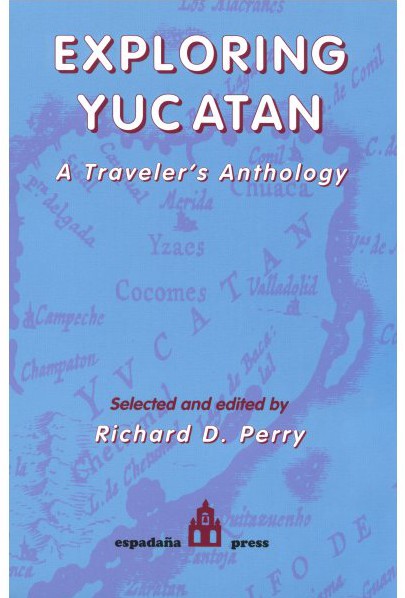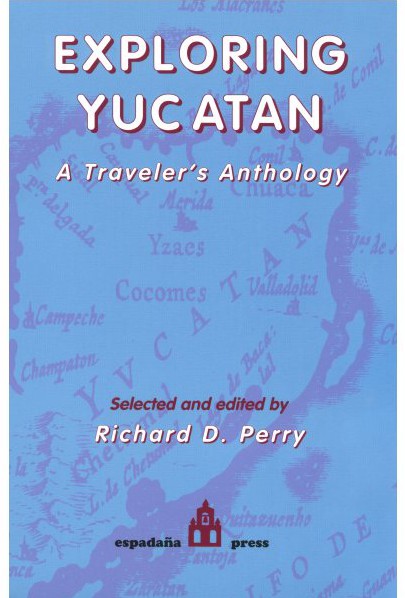 Softcover, 318 pages. Dimensions (in inches): 9 x 6 x 0.9. ISBN: 0-9620811-4-0 Price: US$20.00 (plus shipping, contact us for details)
Sombrero Books is reader-supported. Purchases made via links on our site may, at no cost to you, earn us an affiliate commission.
Learn more.
For centuries, explorers, adventurers, artists, naturalists and archeologists have recorded their experiences of work and travel in Yucatan. Their vivid memoirs give us historic insights into the attitudes of the past, document how conditions have changed over time, and help to illuminate the present in this exotic tropical region of Mayan Mexico.
Now, a broad and varied selection of these classic writings have been excerpted and collected in one volume to entertain and enlighten today's traveler to Yucatan.
The selections include all the major Mayan sites and regions of the Yucatan peninsula, from Campeche on the Gulf coast to Tulum on the Caribbean coast. The narratives are accompanied by numerous historical and new illustrations, maps, a glossary and full index. Essential reading for anyone traveling the Ruta Maya.