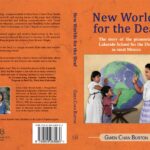 We are delighted to announce the publication of another fine non-fiction work about Mexico: New Worlds for the Deaf: the story of the pioneering Lakeside School for the Deaf in rural Mexico, by Gwen Chan Burton.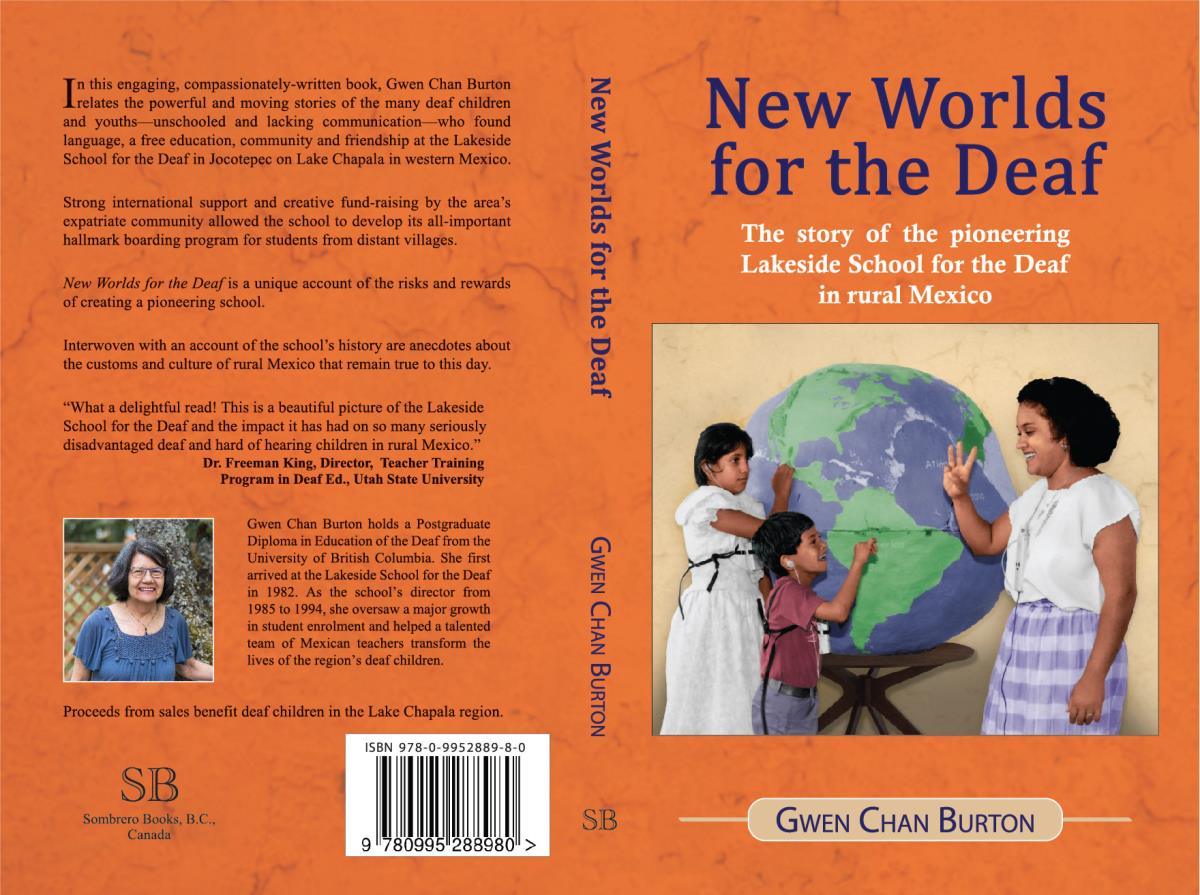 Sombrero Books is reader-supported. Purchases made via links on our site may, at no cost to you, earn us an affiliate commission.
Learn more.
Released in January 2020,  New Worlds for the Deaf is an engaging, compassionately-written book relating the powerful and moving stories of the many deaf children and youths—unschooled and lacking communication—who found language, a free education, community and friendship at the Lakeside School for Deaf in Jocotepec on Lake Chapala in western Mexico.
The author, Gwen Chan Burton, holds a Postgraduate Diploma in Education of the Deaf from the University of British Columbia. She first arrived at the Lakeside School for the Deaf in 1982. As the school's director from 1985 to 1994, she oversaw a major growth in student enrolment and helped a talented team of teachers transform the lives of the region's deaf children.
With only limited resources, the dedicated Mexican teachers responsible for the school's success had to adapt the specialist teaching methods of deaf education to the varied needs of the students in this pioneering atypical school.
International support and creative fundraising by members of the area's expatriate community enabled the school to expand and offer a boarding program for students from distant villages who would otherwise have had no specialized schooling..
New Worlds for the Deaf is a unique account of the risks and rewards of creating a pioneering school that gave seriously-disadvantaged youngsters and their families access to new hope and opportunities.
The author's heartwarming stories of individual students and their accomplishments are interwoven with an account of the school's history and with anecdotes about the customs and culture of rural Mexico that remain true to this day.
What a delightful read! This is a beautiful picture of the Lakeside School for the Deaf and the impact it has had on so many deaf and hard of hearing children in rural Mexico. — Dr Freeman King, Director, Teacher Training Program in Deaf Ed., Utah State University.
All proceeds from the sale of New Worlds for the Deaf benefit the hearing aid program for children in the Lake Chapala region, a program the author runs in partnership with the local committee that supports the CAM Gallaudet Special Education Centre in Jocotepec, Jalisco.