Mexican Kaleidoscope: myths, mysteries and mystique, by Tony Burton, with thirty original pen and ink illustrations by Enrique Velázquez, is now available in both print and e-book editions from all major online retailers (prices in US$):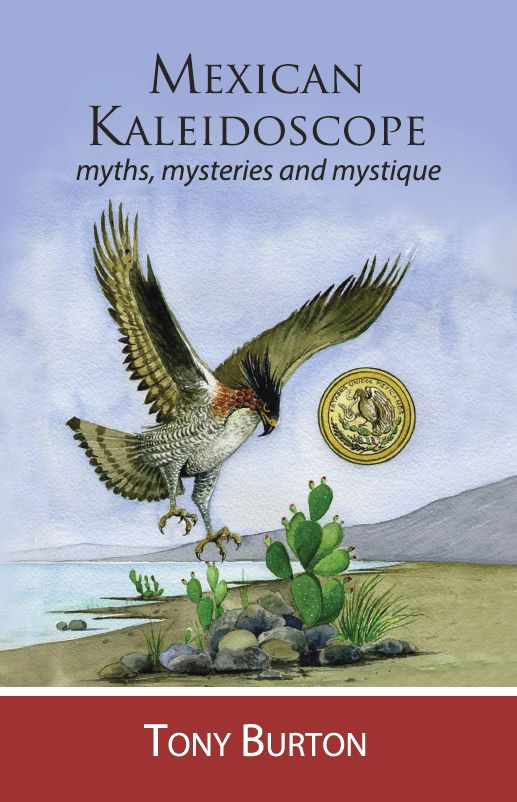 The true quality of Enrique Velázquez's original illustrations is best appreciated in the print editions. Both print and e-books have a full bibliography. The print edition also has a full index.
Copies of the print edition will be available in select retail outlets at Lake Chapala from early December.
The author and artist will be signing books at a formal book launch in Ajijic on 2 December 2016 at 5.00pm in the Centro Cultural Ajijic, on the village plaza.
The book presentation will be accompanied by an art show of watercolors by Enrique Velázquez. Refreshments will be served.
In the words of Dr. Michael Hogan, author of the best-selling The Irish Soldiers of Mexico and recently published Abraham Lincoln and Mexico: "This is a book that fills in the gaps of many hitherto unexplained aspects of Mexican society, and unravels mysteries of culture… Burton's style is friendly and hospitable to the homebody as well as enlightening to the veteran traveler. It is a book so generous-spirited and worldly-wise that it would make a suitable gift for the novice flying to Mexico for vacation, while at the same time being a cherished companion for the expat already comfortably at home there."